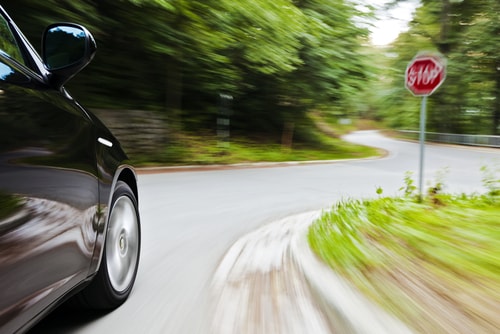 There are a number of reasons why car accidents occur. These include road and weather conditions, environmental conditions, and vehicle issues.  But the most frequent cause of accidents is human error. The following are some of the more common types of human error that the Virginia car accident attorneys at Shapiro & Appleton see in the cases we handle.
According to the data from the National Highway Traffic Safety Administration (NHTSA) from a study of more than 5,000 crashes that occurred in an 18-month period, human error was the top cause. The agency divided human error into four categories:
Decision errors
Recognition errors
Performance errors
Nonperformance errors
Forty percent of the errors cited in the analysis were recognition errors. Recognition errors include distractions (both inside the vehicle and outside the vehicle), not paying attention to their surroundings, and inadequate surveillance. Approximately 30 percent of crashes were decision errors, such as driving too fast for weather conditions, illegal maneuvers, or taking a curve too quickly.
RELATED CONTENT
Performance errors were responsible for about 10 percent of all vehicle crashes. Examples of these types of errors are poor steering or overcompensating. Nonperformance errors, such as falling asleep while driving, are the cause of about five percent of human error crashes.
While distracted driving is one of the most common causes of crashes, the study found that inadequate surveillance is responsible for even more accidents. Inadequate surveillance issues include failing to recognize when it is safe to make a move (i.e. taking a turn or pulling out of a driveway) or not looking but failing to see another vehicle. Inadequate surveillance issues cause almost twice the crashes as distracted driving.
Inadequate surveillance issues are also a common cause of motorcycle crashes. The failure of being aware by a vehicle driver often proves to be deadly for motorcyclists.
Contact Our Office Today
If you or a loved one has suffered injuries as a result of another party's negligent or reckless actions, contact a Virginia personal injury attorney from Shapiro & Appleton. It is critical to remember that Virginia has placed a statute of limitation for how long victims have to file a claim for damages against those responsible for their injuries, so do not delay. Failure to file before that legal deadline could mean you lose any chance of ever filing your claim or getting justice against the person responsible for you or your loved one's injuries.
Contact our office today at (833) 997-1774 to set up a free and confidential case evaluation with one of our dedicated Virginia accident attorneys. You may be entitled to financial compensation for medical expenses, loss of income, pain and suffering, emotional anguish, permanent disability, scarring, and disfigurement. Call our office to find out how we can help.