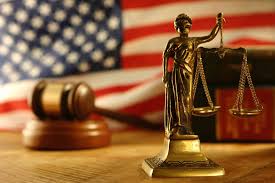 If you have been injured in an accident caused by the negligence or recklessness of another party, North Carolina allows you to pursue a personal injury claim against the party responsible. Some of the damages a victim can collect include medical expenses, loss of income and benefits, pain and suffering, emotional anguish, permanent disability, and more.
Although there is nothing legally that requires victims to hire a personal injury attorney to represent them in their case, the majority of lawsuits have a better outcome when the victim has an attorney representing their best interests. Retaining the services of a personal injury attorney who is experienced, skilled, and has extensive knowledge of North Carolina injury law is critical.
Many victims will ask family and friends for recommendations, as well as check out online reviews for personal injury law firms. An important step in hiring an attorney is to meet them. Some law firms, including Shapiro & Appleton, offer free consultations for potential clients. What should you expect from a consultation? The following is a brief overview.
RELATED CONTENT
Details of the Case
The North Carolina attorney will ask you to describe how the accident occurred and what your injuries were. After you share these details, the attorney will ask you follow-up questions.  
The attorney will then explain how North Carolina law applies to your situation, whether your claim is a legally valid one, and what your legal options are. The attorney will explain what damages you can expect. The attorney should also explain what they think are the strengths of your case, as well as what the weaknesses are. The attorney will also explain what the legal process is that your case may go through, from filing to litigation and every possibility in between.
Hiring the Attorney
It is also important to understand what the financial terms are if you should decide to hire the attorney. There are a number of ways a North Carolina personal injury attorney may bill for their legal services. Some attorneys will not charge a fee unless the victim wins their case, either through a settlement or award. This is referred to as a contingency fee and is usually about one-third of the final amount the victim receives.
Other personal injury attorneys will charge by the hour, regardless of whether or not the victim receives any financial compensation for their injuries.
It is also important to find out how expenses for court costs, hiring expert witnesses, and other case expenses are handled.
Final Thoughts
Remember, that the free consultation is your chance to ask questions and determine if this is the right attorney for you. While legal fees are an important consideration, you also want to make sure that the attorney's personality is a good fit for you. How they communicate, how formal they are, how their staff presents themselves are additional considerations when you make your final decision.
If you have been injured in an accident, call Shapiro & Appleton to schedule a free consultation with a seasoned North Carolina personal injury attorney. We will evaluate your case and determine what type of financial compensation you may be entitled to.