Everyone calls events such as car crashes and falls at businesses accidents because the incidents are unexpected. In truth, a large number of serious injuries result from someone or a business acting negligently.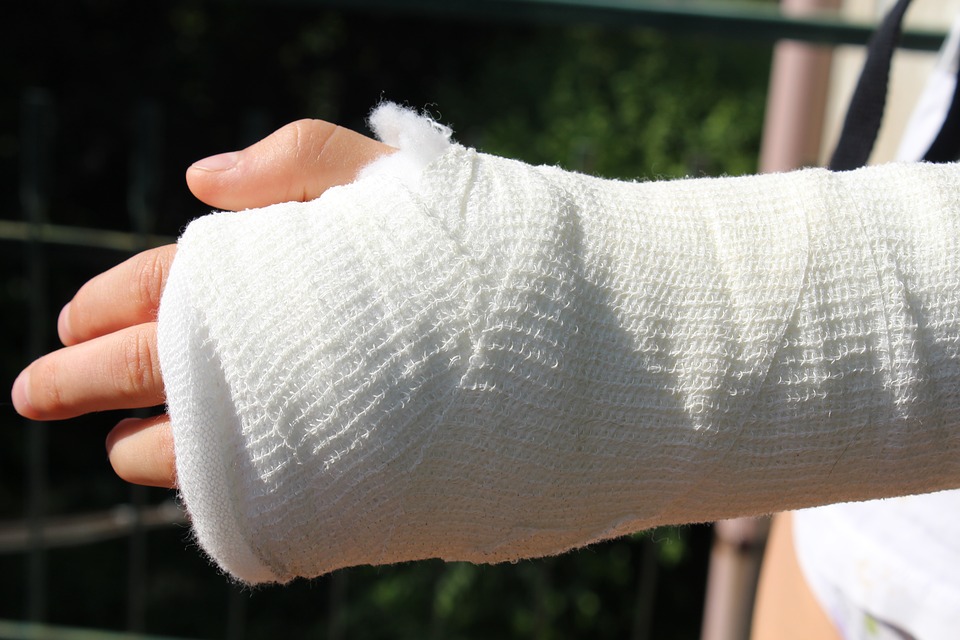 For instance, a commercial truck driver may become distracted or fall asleep behind the wheel before slamming into a smaller vehicle. A surgeon may ignore best practices or fail to follow a checklist and, consequently, damage a patient's healthy organs. A rental property owner might have skipped required building inspections and put off required repairs in the months leading up to the day that a balcony collapsed and sent several vacationers to the hospital.
Each of these scenarios potentially gives grounds for filing personal injury claims. Receiving an insurance settlement or winning an award from a civil jury trial can never be guaranteed, but injury victims can take several steps to increase their chances of receiving just and adequate compensation.
Report the Incident
There is no downside to reporting an accident. Doing so establishes the circumstances surrounding the incident and the injuries that were sustained. Having these facts is essential for substantiating insurance claims and, if necessary, convincing members of a civil trial jury to award compensation. Reporting a problem may also protect others from similar harm.
So, call the police following a car or truck crash. Inform management about a fall or another type of accident at a business that results in injuries. Report medical mistakes to pharmacy, clinic or hospital directors. In the sad event that a nursing home patient appears to be suffering from abuse or neglect, alert police, social services and the owner of the facility. Call the company if an apparently dangerous or defective product harms a user.
Reporting the incident ensures that an official record of the incident exists. In fact, police are required by law to prepare a publicly accessible report on each crash or alleged crime they investigate. Such information, as well as statements from eyewitnesses and individuals with knowledge of conditions before and during the accident, will provide essential evidence for proving negligence and for showing that injuries resulted directly from negligent acts.
An insurance claims adjuster will ask for official reports and the findings from investigations conducted by police and other parties, such as company executives. An initial decision on whether to offer a settlement or contest claims will depend on what the documents contain.
LEARN MORE
When no initial incident reports exist, and no serious investigation into causes or consequences of suspected negligence is conducted, simply convincing anyone that injuries occurred and compensation is owed can become impossible. As a practical matter, no documentation means no one can be sure who to name as the respondent to a claim or the defendant in a lawsuit.
Get Prompt Medical Care
A couple of reasons make seeking medical care as quickly as possible important. First, and completely removed from any legal considerations, receiving care immediately increases the likelihood of recovering completely. Delaying treatment prolongs suffering and renders some injuries irresolvable. A broken leg bone, for instance, may not set properly on its own, leaving the injured person in permanent pain and with limited use of the affected limb.
Going to the hospital, visiting an urgent care clinic or seeing one's own doctor also creates a medical record that includes a professional and independent assessment of the nature and extent of the injuries suffered. That medical record will grow to include test results, additional diagnoses, details on treatments and prescriptions, notes on follow-up care and therapy, and prognoses for recovery.
Avoid Social Media
Posting specifics about an accident, injuries and treatments on Facebook, Twitter, Instagram or any other social media platform makes the information accessible and open to interpretation by others. Insurance company adjusters, in particular, will search social media for evidence of how an injury victim felt and what the person did during the days, weeks and months after an accident.
Anything shared regarding an incident may be used by the opposing party. Statements and photos posted online can be cited as justifications for denying claims or lowering settlement offers. It can also be a problem when memories and stories about what happened shift over time or when new evidence and diagnoses come to light.
Avoid Making Statements Regarding Fault
Insurance company representatives ask people who file claims to provide recorded statements. These requests may be made in terms of "going on record to expediate a settlement."
As with social media posts, anything an injury victim tells a claims adjustor will be used to determine how claims should be handled. Providing a recorded statement soon after an accident, and without advice and representation from a personal injury lawyer, locks in the story of the incident and its aftermath. The insurance company will then be less than willing to consider new information regarding fault, permanent disabilities, and the need for additional or ongoing medical care.
Call a Personal Injury Attorney
The internet provides easy access to experienced counsel. Take advantage of that. Feel free to contact a lawyer near you to discuss your concerns and seek advice. Such consultations are usually confidential.
Attorneys with our firm regularly consult with people in Virginia and North Carolina who call with questions about all types of personal injury claims. Some retain us, others don't. Regardless, we are happy to try to help anyone with any concerns about an injury claim.
EJL