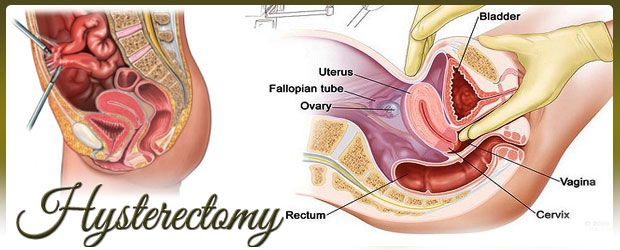 Many women have a hysterectomy performed for a variety of reasons. The hysterectomy can be performed in a number of ways including laparoscopically through the use of an incision (laparotomy) through the vagina, and a combination of laparoscopy and vaginal access (vaginally assisted hysterectomy).  
Medical and surgical errors can, and do, occur if the surgeon is not experienced, or fails to use the appropriate care. Unfortunately, surgical errors are not uncommon, so our firm wrote an in-depth report about the top 5 surgical errors and how you can avoid being a victim (download the PDF report here). 
The surgeon performing such a medical procedure, no matter what method they use, must take great care to avoid cutting, nicking or entirely perforating (meaning damage by cutting) the patient's bowel or colon. There is a danger associated with hysterectomies because the uterus and associated anatomic structures, like ovaries, are very close to various portions of a patient's bowel and/or colon.
Click below for more information on cut or perforated bowel injuries that may occur during a hysterectomy procedure:

$800,000 Virginia Jury Verdict for Medical Malpractice Case Where Colon was perforated by OB/GYN

VA Ureter Injury During Hysterectomy Leads to $400,000 Settlement

Cut or Perforated Bowels during VA laparoscopic and Da Vinci Robot Surgeries
A surgeon who cuts, nicks or perforates a patient's bowel or colon, may be guilty of medical malpractice. If such a perforation of the bowel or colon goes undiscovered, the contents of the bowel and/or stomach can spill out into the patient's abdomen and create a significant disease process known as sepsis.
If you, or someone you know, suffered a bowel or colon perforation and suspect it was due to a surgical error, please contact our law firm so you can speak to an actual attorney for free, confidential consultation.